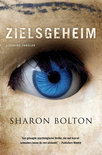 Zielsgeheim
Sharon Bolton



Thrillers gaan voor het merendeel over moord. En als je het over moord hebt, is Jack the Ripper een van de meest bekende en tegelijk ook raadselachtige moordenaars uit de misdaadgeschiedenis. Er zijn veel theorieën over wie hij toch geweest kan zijn en Sharon Bolton voegt er daar nog een aan toe. Niet helemaal uit haar eigen duim gezogen, maar wel op een heel eigen manier verwerkt in deze spannende thriller.
Hoofdpersoon is Lacey Flint, een jonge vrouw die al het een en ander heeft meegemaakt in haar leven voor ze solliciteert bij de Londense politie en aangenomen wordt. Omdat haar verleden niet zo zuiver is, loopt ze op haar tenen. Steeds is er de angst dat iemand ontdekt dat ze niet onbesproken is, en dat haar carrière dan ten einde zal zijn.
Ze is er heel erg op gebrand om de meisjes te helpen die slachtoffer zijn van groepsverkrachtingen. Dat aspect in de Londense misdaadwereld wordt erg verwaarloosd, vindt ze.
Dan valt letterlijk een compleet ander aspect van de misdaad over haar heen. Als ze op een avond op een verlaten parkeerterrein haar auto opzoekt, valt een stervende vrouw in haar armen.
Zo raakt ze betrokken bij de afdeling Zware misdrijven, waar Joesbury een van de rechercheurs is en hij is degene die ze het meest vreest. Waarom houdt hij haar zo in de gaten? Verdenkt hij haar?
Lacey is altijd al gefascineerd geweest door Jack the Ripper, over wie ze alles weet, behalve dan wie hij was. Zij oppert hoe de moord op deze vrouw gelijkenis vertoont met de moord van meer dan honderd jaar geleden. Als er een tweede slachtoffer valt, begint men haar theorie te accepteren.
Er zijn brieven, er ontbreken organen, en er is geen enkele verdachte in beeld, alles lijkt te wijzen op een na-aper.
Maar er is meer aan de hand: niet alleen Jack, maar ook Lacey zelf lijkt erg belangrijk voor de moordenaar. Waarom? Joesbury werpt zich op als beschermer, maar wie beschermt hij eigenlijk?

Sharon Bolton heeft er een superspannend en origineel plot van gemaakt. Er zijn zeer verrassende wendingen, de lezer wordt steeds op het verkeerde been gezet. Helaas zakt het tegen het einde wat in, omdat je dan wel veel moet accepteren als zijnde geloofwaardig, maar tegen die tijd zit je er al zo in dat je toch gretig doorleest.
Er zit van alles in: een dreigende romance, een nieuwsgierige journalist, vooroordelen en geheimen, en dus ook het fenomeen Jack the Ripper. Aan het einde wordt nog even summier weergegeven welke theorieën er zijn over wie hij was.
Maar laat je eerst meeslepen in een verhaal dat je je nachtrust kost: je wil dit in één ruk uitlezen!

ISBN 9789400500648 | paperback| 346 pagina's | Bruna Uitgevers |april 2012
Vertaald door Anda Witsenburg
© Marjo, 6 juni 2012
Lees de reacties op het forum en/of reageer, klik HIER
---